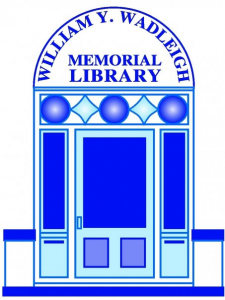 Wadleigh Memorial Library
Wadleigh Memorial Library is Milford's public library and is located nearby the Oval at 49 Nashua St. Their mission is to provide informational, educational and recreational resources and services to the Milford community.
The Wadleigh Library is a member of GMILCS, a consortium of 11 New Hampshire public and academic libraries, so as a member, cardholders have access to the over 1,000,000 items in the combined collections of the member libraries plus a powerful, modern, circulation system, online catalog and online reference resources.
Main Services
Library programming for kids/families includes:
Family Storytime
Baby Lapsit
Seasonal and STEM activities and crafts
**Milford Kids Thrive's calendar features the dates/times for these family-friendly programs and events
You can also check the library's website for programming for all ages.