Are you looking for a fun and easy family outing not too far from Milford!? Look no further!
The new fairy house trail at Bedford Hollow is now open! Take your time wandering through this beautiful trail and see how many fairy houses you can find!
The Trail is at Muller Park, 88 North Amherst Road, Bedford, NH.
It is a leisurely 0.27 mile walk to the fairy house trail. This is a forested trail that meanders around several wet areas. While the trail grade is level, the terrain is uneven, and may be challenging for those who struggle with balance. You will find the trail map below.
**You are welcome to Interact with the fairy houses but please be respectful of the work that others have done. You may explore existing houses and add anything you'd like but please do not remove anything. You are also welcome to add a fairy house to the trail!
**There is a registry and comment book at the trail, and they would love your feedback!
Don't forget to wear bug spray, proper shoes, and tuck your pants into your socks to prevent tick bites. There is no poison ivy on the fairy house trail, but there is poison ivy along the trails on the way there, so it is best to stay on the cleared trail.
Dogs are allowed in Muller Park/Conservation Area, but not on the fairy house trail.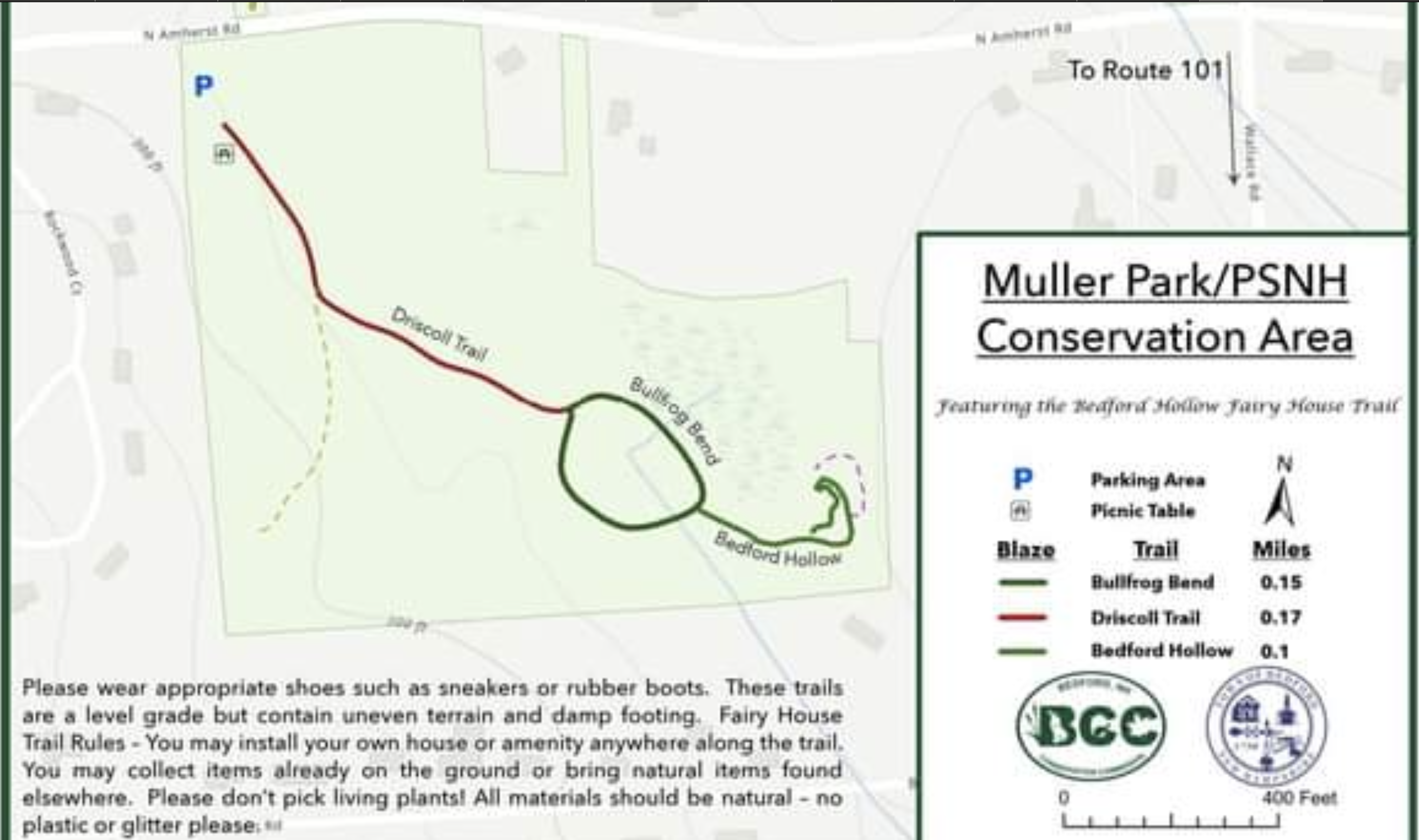 For more ideas for fun family activities check out our Family Fun page!