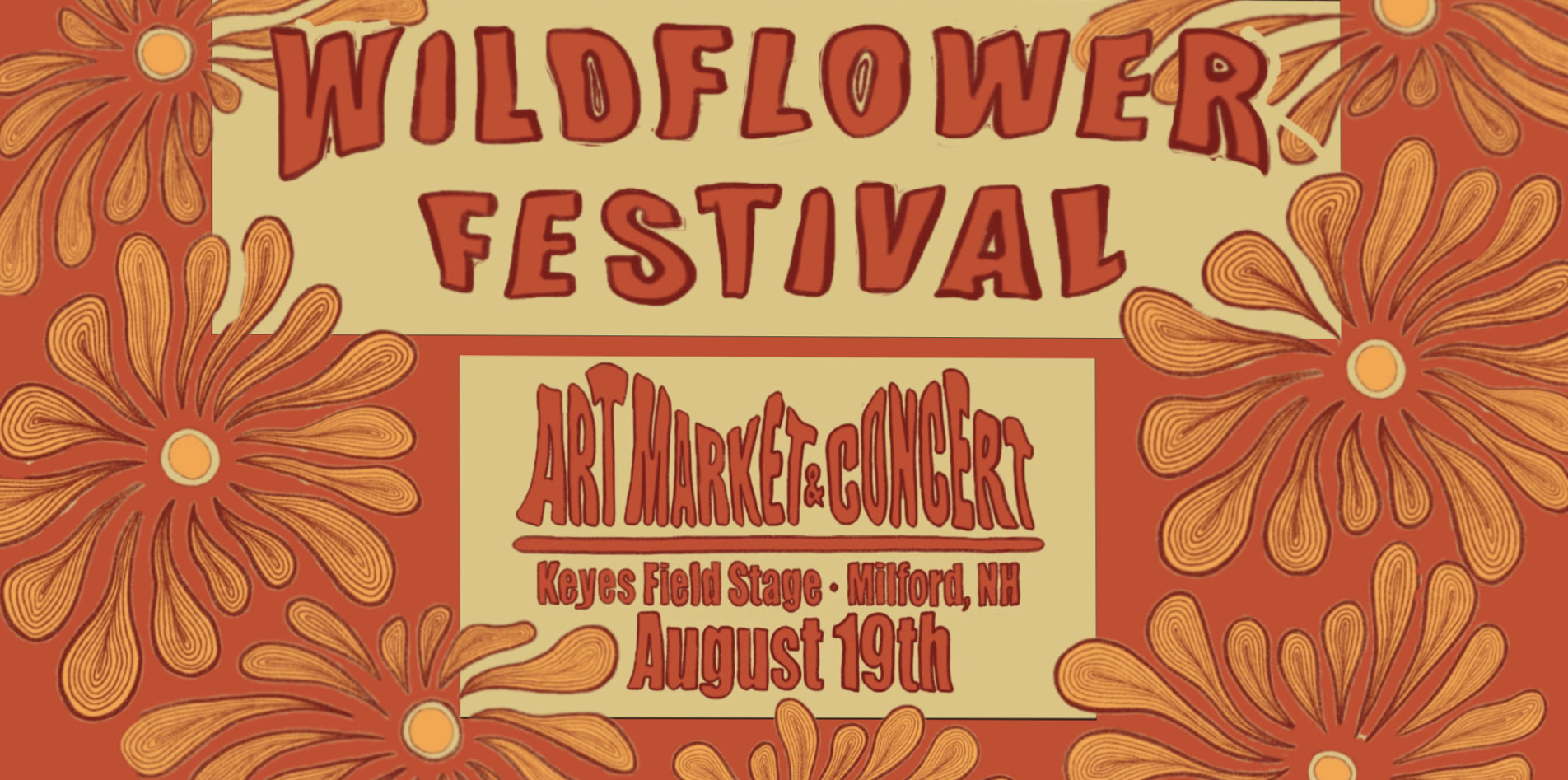 Date
Aug 19 2023
Expired!
Wildflower Art & Music Festival at The Stage
Save the date for Milford's very own Wildflower Festival!! A whole day committed to local art, music and the all important pollinators. 🐝🌼
Saturday, August 19th  11:00-9:00 at The Stage, entrance to Keyes Field (45 Elm St., Milford)
The festival will feature:
–Art Market and local vendors 11:00am-5:00pm…FREE and open to the public!
–Concert 6:00pm-9:00pm…Tickets are required for the live musical performances from Watson Park, Sneaky Miles and Five Feet.
Concert tickets can be purchased ahead HERE or will be available at the gate…$5.00 for ages 2-10, $15.00 for ages 11 and up
Bring your own chairs, blankets, snacks, non-alcoholic drinks. There will be NO alcohol served at the event. However, there are plenty of wonderful restaurants in town to check out before the concert. **If you bring a copy of the event flyer to the following businesses a portion of the proceeds will go towards the cause…visit Station 101, Ogie brewing or Pasta Loft! 
All proceeds will go toward installing pollinator gardens and bee hotels around Milford 💛
Click here for a copy of the full event flyer Wildflower festival pdf