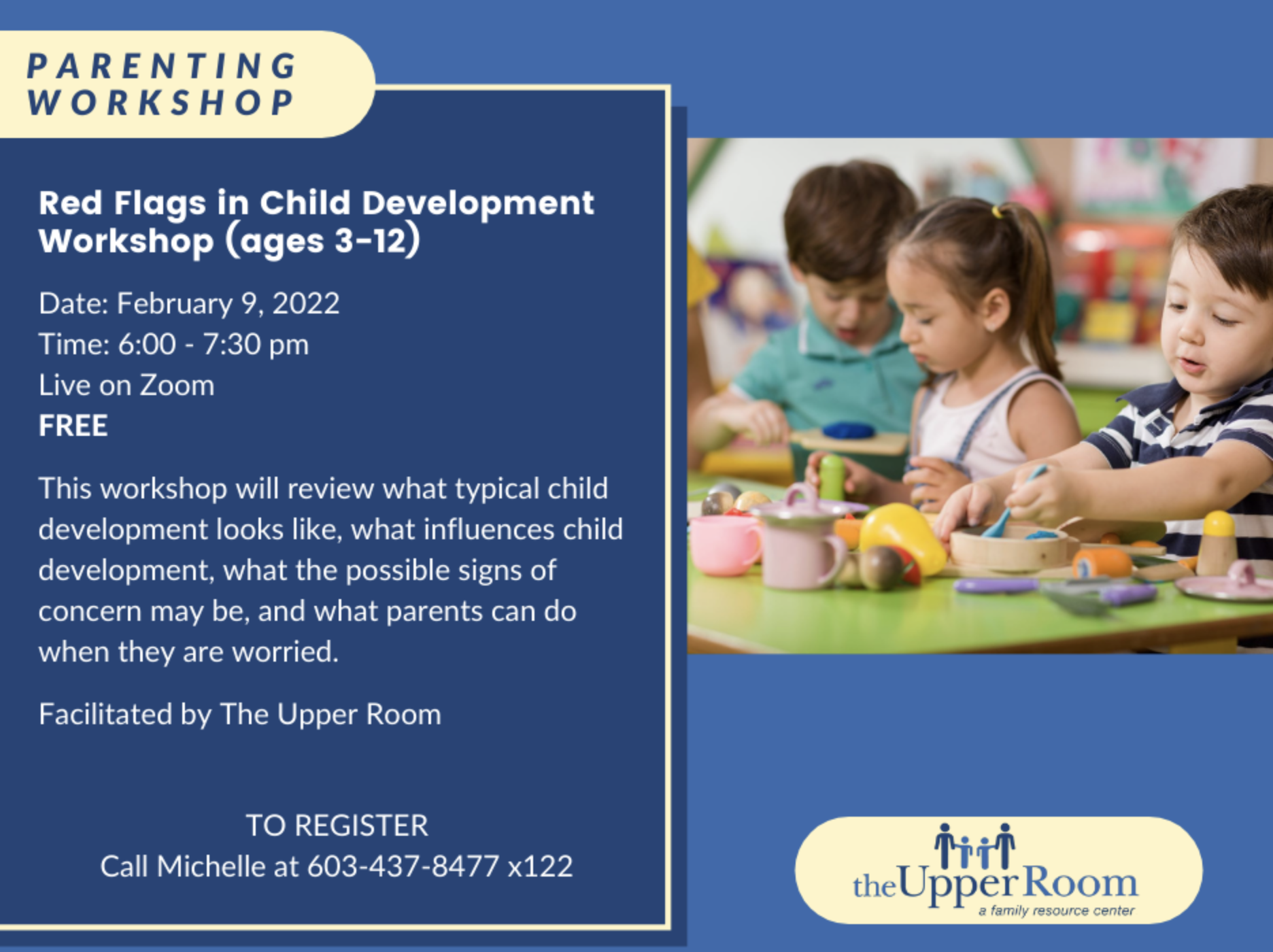 Date
Feb 09 2022
Expired!
Virtual Workshop: Red Flags in Child Development
Join providers from The Upper Room Family Resource Center for a free virtual workshop for parents of children up to age 12.
In this informative workshop you will discuss typical child development, influences on child development, possible signs of concern and what steps parents can take if they are worried about their child.
To register call Michelle at 603-437-8477 x122