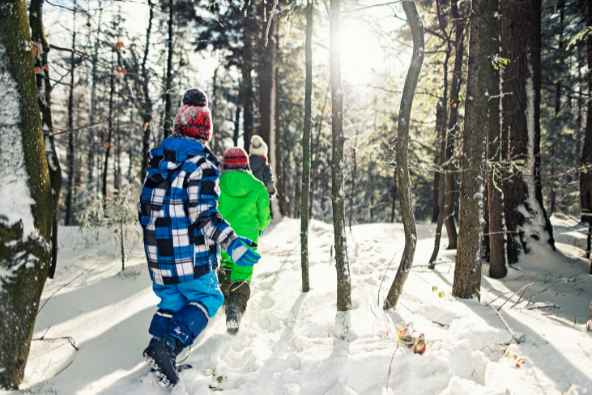 Date
Feb 12 2022
Expired!
Milford Thrives Family Friendly Hikes
Join Milford Thrives, the Milford Conservation Commission and Milford Recreation for an easy walk in the Mayflower Hill Town Forest. 
This parcel is a 35 acre gem within walking distance of the center of town. There is much evidence of small winter quarrying operations scattered throughout the forest. Lookout Point gives the hiker a wonderful view to the west of Temple Mt. and both South Pack and North Pack Monadnock. The trails are rolling but not greatly hilly starting from Shady Lane.
Wear sturdy walking footwear and ice treads if you have them.  If you use hiking poles, always bring them as well.  
Directions:  From the Milford Oval, take Rt. 13 north, directly across from the entrance to the Boys & Girls Club turn right onto Perkins St, take the 1st right onto Adams St, then the 1st left onto Shady Ln. The trail head is on the left 1000′ up the lane. Park on the shoulder of the road. We will meet at the information kiosk just off the road.
Family friendly hikes are held on the second Saturday of each month. We'll lead you on guided walks through local area family-friendly paths and trails.