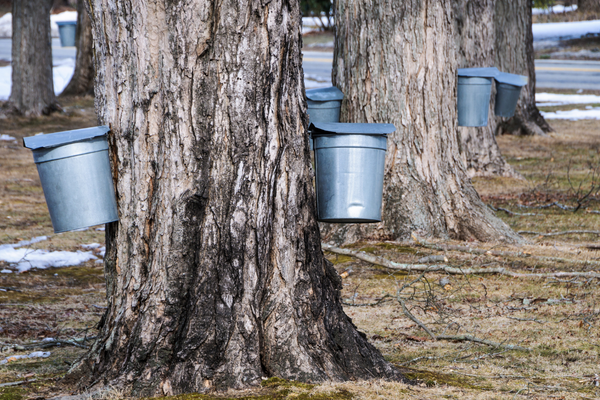 Date
Mar 12 2023
Expired!
Maple Sugar Magic – Family Event
Ever wonder what all the buckets and hoses are on the trees this time of year? When the days are warm but nights are cool, sap begins to flow in New Hampshire's maple trees, and the maple-sugaring season gets underway. It's the first sign of Spring!!
Join Beaver Brook Association for this FREE family event to learn about and celebrate this historical New Hampshire tradition.
During this hands-on family event, you will:
-Experience a lively puppet show that teaches the science behind maple sugaring
-Learn about the magical process and deep-rooted history of maple sugaring
-Learn how to ID a Sugar Maple Tree and get the chance to tap one using a hand drill, spile, and buckets
-Experience all that it takes to boil down the sap using a woodfired evaporator to get the beautiful golden syrup that we all covet.
-PLUS Maple Sugar tastings, popcorn, and traditional games will round out the fun!
This event is station-based, families will move to different areas on campus to learn and explore together. All stations will be led by BBA educators and or knowledgeable volunteers. Activities should last approx. 2 hours.
*Please dress to be mostly outside with layers of clothes and appropriate sturdy footwear* 
Must register all family members attending. Please note the two different start times…
To register for the

1:00

group click HERE
To register for the

1:30

group click HERE 
*No dogs allowed at this event*