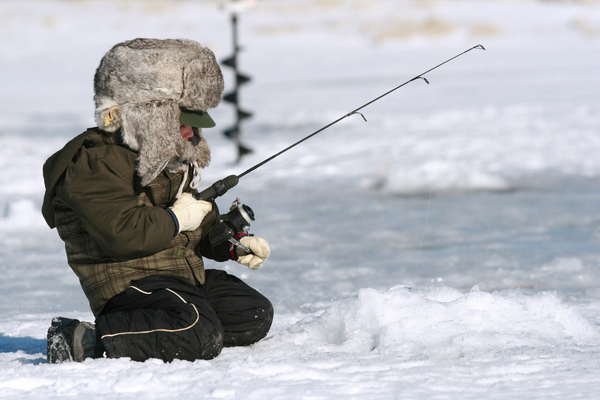 Let's Go Ice Fishing Workshop with NH Fish and Game
The Let's Go Fishing programs provides FREE family friendly educational fishing programs hosted by NH Fish and Game.
This two session program will teach you the basic skills of ice fishing. The hands on classroom session with cover knot tying, rigging, fish identification, ice safety, and rules and regulations. The next session is a field experience, to a local pond or lake.
Participants will be provided with all of the tackle, gear and bait for a great day out on the ice. All registered participants will also be exempt from holding a fishing license while taking part in this educational program.
For ages 8 and over, individuals 14 and under must be accompanied by an adult. All participants must be registered (including children, adults email address can be submitted for registration).
Click HERE to register each participant. Registration opens 1/1/24
Day 1 (February 2 5:30-8:00)  will be held at the Milford Town Hall Auditorium (Parking is off of Middle Street right next to Kilkenny pub. Use the Middle Street Entrance that says Elevator Door take the Elevator to the 3rd floor. Once on the third floor turn to the left and enter the auditorium)
Day 2 (February 3 9:00-noon) will be held at a local water body.  To be announced on Day 1.  Students are required to provide their own transportation.
All equipment and supplies will be provided and no fishing license is required to participate.
All participants must attend BOTH sessions.