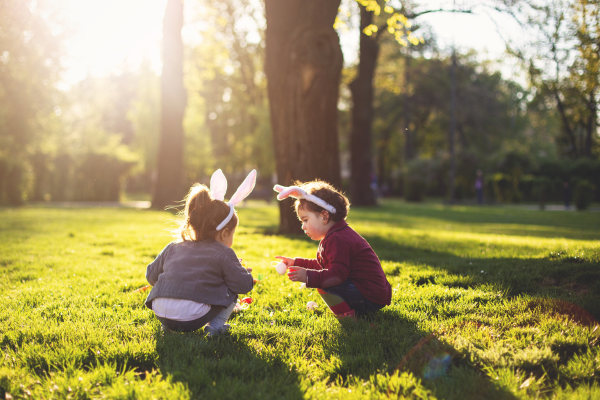 Date
Apr 08 2023
Expired!
Easter egg hunt at Trombly Gardens
Have some Easter fun on the farm and search the fields for Easter Eggs at Trombly Gardens…150 North River Rd. Milford
Saturday, April 8 with start times at 11:00, 12:00, 1:00, 2:00 and 3:00
Collect 6 different colored eggs and return them to the farm stand to receive a free 1 scoop ice cream or Easter Egg sugar cookie. If you are lucky, you may be the one to find the golden egg with a extra special surprise!
Cost includes:
🐣 egg hunt
🐰 a picture with the Easter bunny
🚜 hayride around the farm
🍨 ice cream or cookie treat
**Don't forget to BYOB (bring your own basket!) for this event**
To purchase tickets for your time slot click HERE
-Cost is $15.00 per child ages 2 and up…if your toddler age 2 or under will be participating in the egg hunt they WILL need a ticket
-There is no cost for parent tickets but please include them in your reservation…children MUST be accompanied by at least one parent/guardian.
*Please leave your furry friends at home for this event*