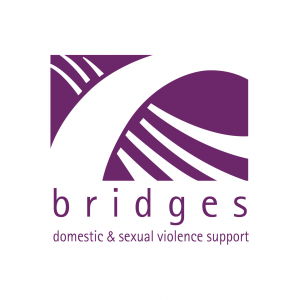 Bridges Domestic & Sexual Violence Support
Bridges is dedicated to helping survivors of domestic and sexual violence. affects everyone in our communities. Bridges assists individuals in rebuilding their lives through our emergency shelter and community resources. Bridges services are for victims and survivors of domestic violence, sexual assault, human trafficking, and stalking, and for their non-offending friends and family members.
We also serve non-offending caregivers of children who have witnessed domestic violence or have experienced sexual abuse.
Main Services
Bridges offers families and children the following resources:
Support services to mitigate the impact of Adverse Childhood Experiences, ACEs (including Domestic/Sexual Violence/Physical Abuse)
Supports and resources for children and families who have witnessed and/or been involved in cases of abuse/violence
Education at schools and in small groups (healthy relationships)
Bridges can provide crisis intervention, options, resources, and emotional support on the support line, 24 hours a day, 7 days a week.